Bitcoin.
It's your money
Own your keys!, Be your own bank, take control of your own money and start using Bitcoin today!
Open Wallet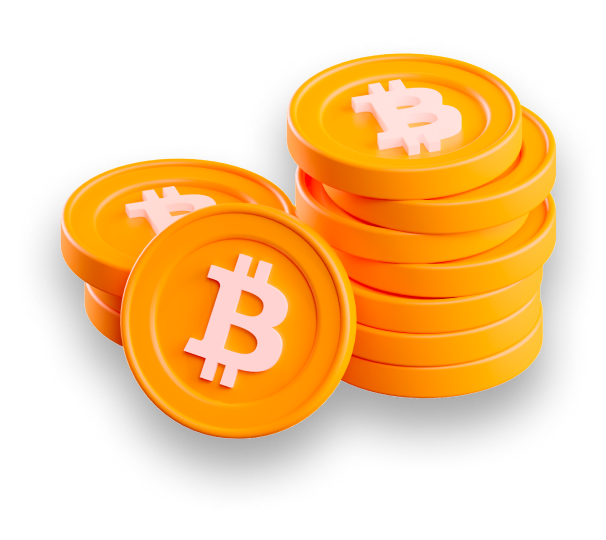 Open Wallet
Open Exchange
Open Source
Bitcoinazer is an open source web based wallet written in javascript and released under the MIT license which means it's free to use and edit.
MultiSig
We offer a fully transparent multisig solution which works seamlessly offline and with other bitcoin clients.
Development
Use what we've built to write your own projects! See our documention (coming soon), or contribute at github.
Open Wallet
browser based bitcoin wallet
Use the form below to open a wallet and begin using this service.
Notice: Different email address and password combination will open different wallets, be careful when entering your details as lost accounts can not be recovered!
New address
Create a new address
Any keys used you will need to manually store safely as they will be needed later to redeem the bitcoins.
New SegWit Address
Smaller & Faster Transactions
Any keys used you will need to manually store safely as they will be needed later to redeem the bitcoins.
New Multisig Address
Enter the public keys of all the participants, to create a multi signature address. Maximum of 15 allowed. Compressed and uncompressed public keys are accepted.
Enter the amount of signatures required to release the coins
New Time Locked Address
Enter the public key that will be able to unlock the funds after the a certain date.
New HD address
New HD Address
making bip32 even easier
Use the form below to generate a masterhierarchical deterministic address.
Transaction
Transaction
Create a new transaction
Use this page to create a raw transaction.
Bitcoin Fee Calculator
This page will give you a guide on the lowest fee to use to get your transaction included within the next few blocks. It works by predicting the size of a transaction and comparing it to another transaction in a recent block to determine an appropriate fee.
Recommended Fee:
0.00000000

BTC
for a transaction of

0

bytes

?

Sat/Byte
Regular Compressed
1

148

bytes *estimate
SegWit
0

0

bytes *estimate
MultiSig
0

0

bytes *estimate
Hodl Time Locked
0

0

bytes *estimate
Unknown
0

0

bytes *estimate
Regular p2pkh (1...)
2

68

bytes *estimate
Regular p2sh (3...)
0

0

bytes *estimate
Chargable Transaction Size:
0
bytes
---
Blockchain Data
This is based on us comparing your transaction against a very recent transaction found in a very recent block
Block Height: ?
Block #: ?
Block Time: ?
Transaction ID: ?
Transaction Size: 0 bytes
Transaction Fee: 0.00000000
Satoshi per Byte: 0
Based on your data and this recently mined transaction we recommend a fee of 0.00000000 BTC to get it into the next few blocks
Verify transactions and other scripts
Enter the raw transaction, redeem script, pubkey, hd address or wif key to convert it into a readable format that can be verified manually.
Transaction Script
The above script has been decoded
Version:
Transaction Size:
Lock time:
SegWit: True
---
| | | | | |
| --- | --- | --- | --- | --- |
| Txid | N | Script | Signed? | MultiSig? |
WIF key
The above wif key has been decoded
Address:
Public key:
Private key:
Is compressed:
Public key
The above public key has been encoded to its address
Legacy Address:
---
P2SH Segwit Redeem Script:
---
HD Address
Version

Parent FingerPrint

Depth

Index

---
Key Derivation
The path of key derivation
Index (Start)

Index (End)

---
Keys
Keys derived from the hd address provided
| | | | | |
| --- | --- | --- | --- | --- |
| Index | Address | Private Key (WIF) | Extended xPub | Extended xPrv |
Sign Transaction
Sign Transaction
once a transaction has been verified
Once you have verified a transaction you can sign and then broadcast it into the network.
Advanced Options
SIGHASH_ALL: The default, signs all the inputs and outputs, protecting everything except the signature scripts against modification.
Development Javascript framework, API and more
This section is currently under development and is subject to change.
About open source bitcoin wallet
Version 1.7
Compatible with bitcoin core
Github bitcoinazer.coinazer.com
What is Bitcoin?
Bitcoin is a type of digital currency in which encryption techniques are used to regulate the generation of units of currency and verify the transfer of funds, operating independently of a central bank. See weusecoins.com for more information.
Information
Bitcoinazer is a free and open source project released under the MIT license, originally by Coinazer in 2023.
Bitcoinazer is run and funded by the generosity of others in terms of development and hosting.
Bitcoinazer is kindly hosted by Coinazer.com.
Privacy
Bitcoinazer believes strongly in privacy, not only do we support the use of TOR, the site does not collect and store IP or transaction data via our servers nor do we store your bitcoins private key. We do route traffic via cloudflare using an SSL certificate.
Support
We recommend that you first check our service status page and then blog page which has multiple guides. However if the problem persists you can contact us by emailing info@coinazer.com.
Donate
Please donate to 31w7oQN8oHTFn6QdJTa6TvmdrvkShj3UfD if you found this project useful or want to see more features!
Settings
Settings
making Bitcoinazer even better!
These simple settings below make Bitcoinazer one of the most decentralized wallets in the world.
---
You will not be able to automatically broadcast or retreive your unspent outputs from Bitcoinazer when using this setting and will need to use your desktop client instead, however everything else such as creating key pairs, addresses, transaction generation and signing will continue to function normally.